What are you looking for?
We are now hiring!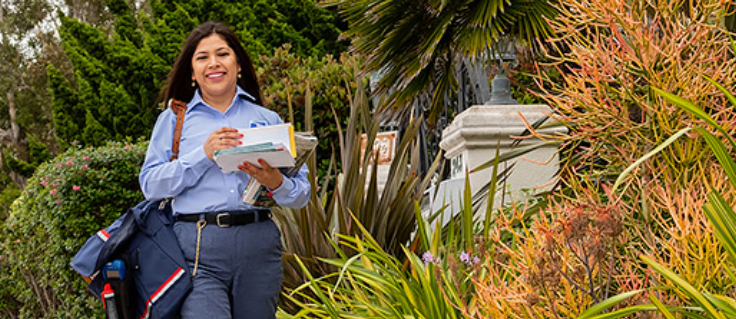 We offer a variety of challenging and rewarding opportunities nationwide with over 2,000 job functions that provide room for growth and promotion. The positions listed are recruited the most and so are the best opportunities for employment with USPS right now. Openings will continue to be announced on a rolling basis throughout the year.
Accounting & finance
Accountant: Supports the analysis, preparation, and financial reporting process in accordance with Generally Accepted Accounting Principles (GAAP).
Financial Analyst: Conducts comprehensive financial reviews and studies to analyze, evaluate and report on financial results, trends, and implications
Purchasing Specialist: Solicits, negotiates, administers, and settles contracts and purchases for services, supplies, and equipment including informal purchases.
Purchasing & Supply Management Specialist: Analyzes and monitors the Postal Service's usage of products and services in order to engage contracted services and equipment in alignment with established supplier management criteria.
Corporate Communications
Creative Producer/Director: Independently produces, directs, and creates presentation, instructional, promotional, and other video and visual media products to communicate the goals and objectives of the Postal Service as it relates to employees and customers.
Graphic Designer: Creates and edits graphic designs for flyers, programs, publications, forms, posters, and visual presentation materials for Postal Service events, products, and internal organizations. Ensures designs communicate a corporate image consistent with Postal Service goals and policies.

HR

HR Analytics Specialist: Leverages data analytics tools and advanced business information (BI) tools to implement actionable enhancements to HR processes and initiatives.
Industrial Psychologist: Leads job analysis studies and restructuring projects to develop and refresh job descriptions, competency models, and related materials.
Succession Planning Specialist: Develops, implements and maintains corporate succession planning programs, policies, and processes to ensure a diverse, qualified talent pool meets future leadership needs of the organization.
Talent Management Specialist: Facilitates the development, implementation, and maintenance of talent management and leadership development programs, policies, and processes to meet the current and future workforce needs of the organization.

Information Technology (IT)

Cloud Architect: Manages work for specific Information Technology (IT) that forms the foundation of the enterprise-wide Cloud Architecture. Develops cloud-based architectures to meet the requirements of new and existing applications and services.
Data Analyst: Contributes to headquarters intelligence development, investigative analyses, and audit activities.
Forensic Computer Analyst: Conducts forensic analyses of digital and other multimedia evidence in support of criminal and administrative investigations.
Threat Operations Specialist: Oversees defensive measures and information collected from a variety of sources to prevent and respond to cyber security threats and events that occur within the network.